My name is Preeya Grewal and I'm the new Inbound marketing intern at ElementIQ Internet Marketing. Since I graduated from university in 2012, I have coveted a marketing agency position and I'm overjoyed that ElementIQ hired me as an intern! My goal for the next 4 months is to soak in as much information as possible and provide a valuable contribution to this great team. My first week has consisted mostly of learning and observation and I'd like to share some of the things that I found most interesting in my first 5 days here.
HubSpot's Inbound Marketing Certification
This is the Inbound Marketing software platform that ElementIQ uses. HubSpot offers a free inbound marketing certification course and my colleague Ramesh suggested I take the course prior to my interview. At 11 courses and approximately 15 hours of preparation time—this was a daunting prospect for me. As I began delving into the course, however, I found the content itself to be fascinating and easy to digest. I couldn't be more grateful that I was introduced to the course because the content is invaluable and extremely useful for anyone starting a career in this line of work. You're given 3 chances per month to take the test and when you pass, you can display your new Inbound Marketing certification on LinkedIn, on your resume or just use it for bragging rights!
Having taken the course before starting my internship has definitely been helpful in understanding key philosophies, best practices and terminology. The first few days at a new job are already enough of a shock to the system, so having even a bit of familiarity with the material has made a world of a difference to me. You can find the course here.
Seating Arrangement
ElementIQ has an open office seating arrangement­—this is a first for me. The disruption of the traditional office set-up and its rising popularity—specifically for new tech companies has intrigued me. I always wondered what it would be like to work in this sort of space compared to a cubical or office. I've questioned whether this kind of set-up could potentially disrupt workflow or concentration given the potential of simultaneous conversations going on at any given time.
[elementor-template id="11471"]
After a week in an open office setting, I have to say that I enjoy it. This set-up has been conducive in getting to know my colleagues better, getting familiar to the technical terminology, and easing into the company culture. I asked some of my new colleagues how they like this set-up and from their answers, I've gathered that it allows for better teamwork and collaboration and helps everyone get to know one other better. One of the biggest benefits of this setup for this office has to be that it promotes information sharing which is important and necessary to the ElementIQ team. I'll delve more into this in the next section.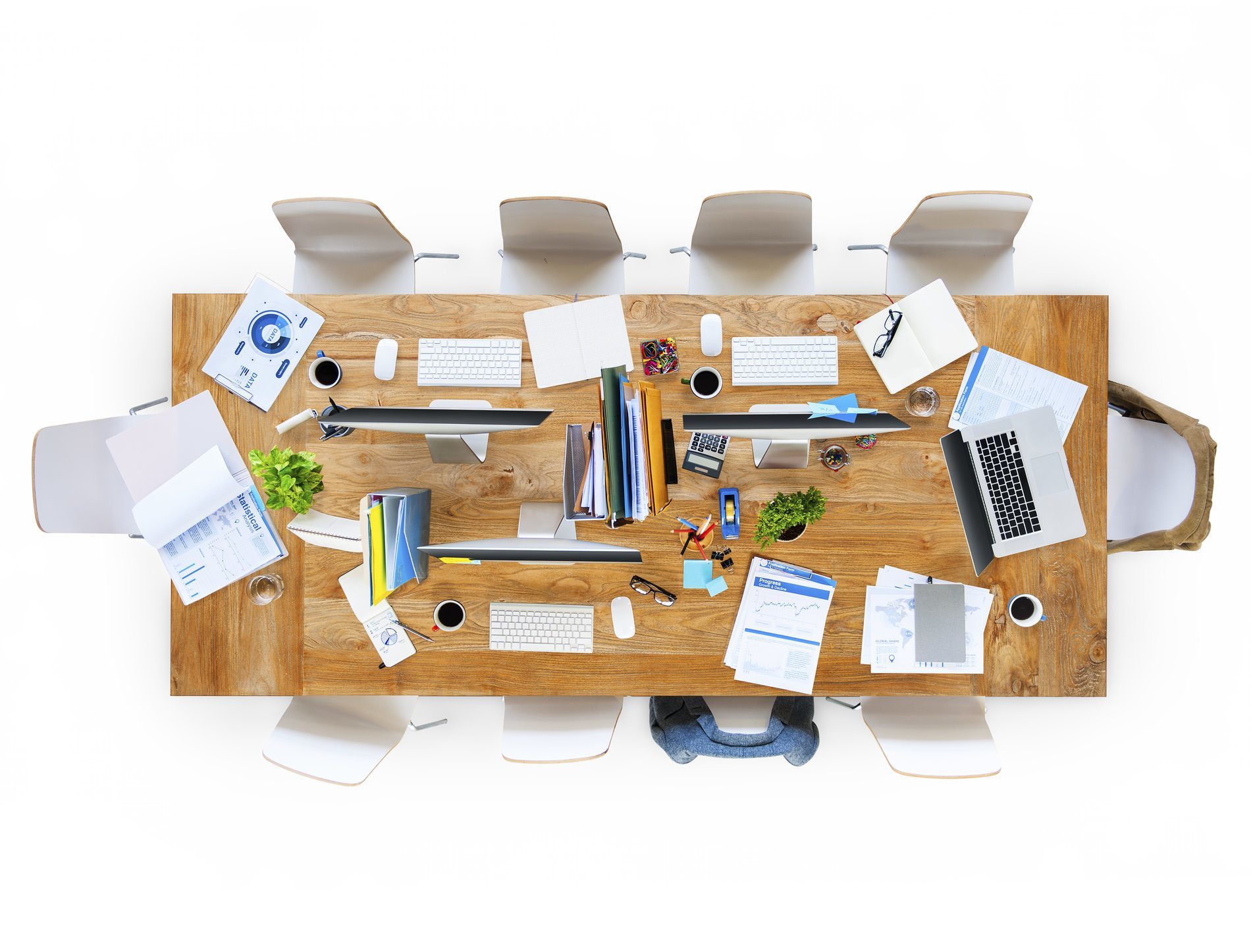 Information Sharing
Information sharing is imperative to this team. More so, in fact, than any team I've worked with in the past. It's a necessary part of the job and integral for servicing each client efficiently. Each team member specializes in 1 or 2 specific channels of Inbound Marketing and depending what each client's needs are, usually 2 or more team members are responsible for servicing any given client. There are a number of applications used in this office to enable inter-office communications and information sharing.
Staying In The Loop
The first week of a new job is usually intimidating for new hires and it's no different for me. Considering how much I need to learn, I do feel pressure to get up to speed and be able to not only comprehend the conversations going on around me but to actually engage in said conversations at some point! I'm feeling optimistic that I'll get there, not only because of how fascinating I find the content but because of the graciousness and patience I've experienced from the team in my first week.
Part of this learning process will involve a lot of self-study, along with all the learning I'm doing at work. The marketing and technology landscape is constantly changing and although I already try my best to stay informed, I know I'll be altering my personal media diet to help myself stay in the loop. Ramesh has recommended some informative marketing blogs for me to start reading—Marketing Land, HubSpot, Moz Top 10, Unbounce—to name a few and I've been listening to marketing podcasts on my way to and from work to facilitate my learning.

Learning Can Be Fun!
Since I have never directly worked with most Inbound Marketing channels, I have spent the first week reading about, receiving lessons in and researching different facets of Inbound Marketing. The nuances of all the Inbound Marketing channels and how they fit together to provide a successful marketing strategy is extremely interesting and I'm fortunate that I get to learn from experts who are passionate about what they do. While I am taking in a substantial amount of information, not the least of it is dry. The more I take in, the more eager I am to continue learning and to eventually apply this to my work and this makes me excited about my next 4 months here at ElementIQ!